EPK PRESS KIT
"A bluesy old soul, it's all right on to let the tradition rest in his hands."
- Chris Spector, Midwest Records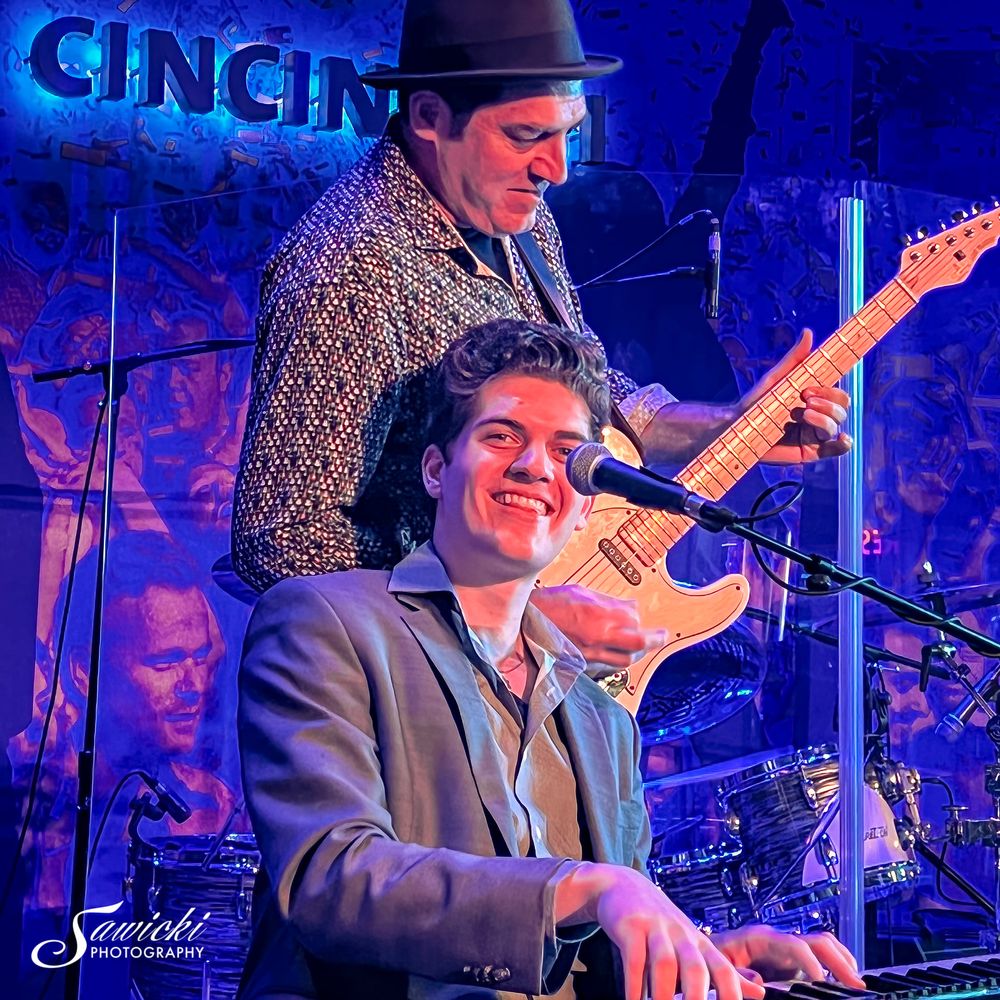 "If you like traditional blues piano as much as I do, you'll be beaming throughout." - Marty Gunther, review of "Before Me" in Blues Blast magazine, August 2019.
Ben Levin is a 24 year old blues pianist/vocalist from Cincinnati, OH. Ben started playing professionally at age 11 with his father's band, the Heaters.
In 2018 the Ben Levin Duo reached the semi-finals in the International Blues Challenge in Memphis. In 2018 he was nominated for two awards from Blues Blast magazine: Debut CD of the year for Ben's Blues and Sean Costello Rising Star award.
Ben released his second CD "Before Me" in July 2019 and it finished the year at number 80 on the Contemporary blues Roots Music Reports list, based on radio airplay. In 2020 "Before Me" was nominated for a Blues Music Award for "best emerging artist album."
In 2020 Ben recorded his third studio album, "Carryout Or Delivery." The album was released in the fall by Vizztone Label Group, receiving high acclaim around the world, and debuting in the top 50 on radio-based charts such as Living Blues, Roots Music Report, and Australian Blues and Roots. Carryout Or Delivery also debuted in the top 10 for blues albums on iTunes.
Ben continued to gig around Cincinnati in 2021 and played his first gig in Chicago at Rosa's Lounge. He was honored to lead the all-star band that included blues legends Bob Stroger and Jimmy Burns. Ben also organized his first concert series, seven blues brunches, at the Hard Rock Casino in Cincinnati. He featured elder statesmen of the blues such as Bob Stroger and Lil' Jimmy Reed, along with Vizztone labelmate Hanna PK.
In October, Ben released his third album with Vizztone, "Still Here", which debuted at #3 on iTunes Blues Charts and #10 on Billboard Blues Charts. This was Ben's most personal album to date, as it honors his father after he recovered from a battle for his life against Covid.
Press Quotes
 "Ben Levin no longer just embodies the next generation, he is the new boss."  -  Patrick Dallongeville, Paris-Move Magazine
"Ben Levin is a remarkable musician, as his latest recording demonstrates, highlighting substantial progress in all aspects of his artistry."  - Mark Thompson, Blues Music Magazine 
"Ben Levin stands as a remarkable brilliant representative, but also deep follower of this musical genre we love so much."
- La Hora del Blues
Contact Information
US Booking
Aron Levin 
ALevin1966@gmail.com 
(513) 909-4529