REVIEWS
"Ben Levin is the purest evidence that great things happen when you mix hard work, magic, love and music." - Brian Baker, CityBeat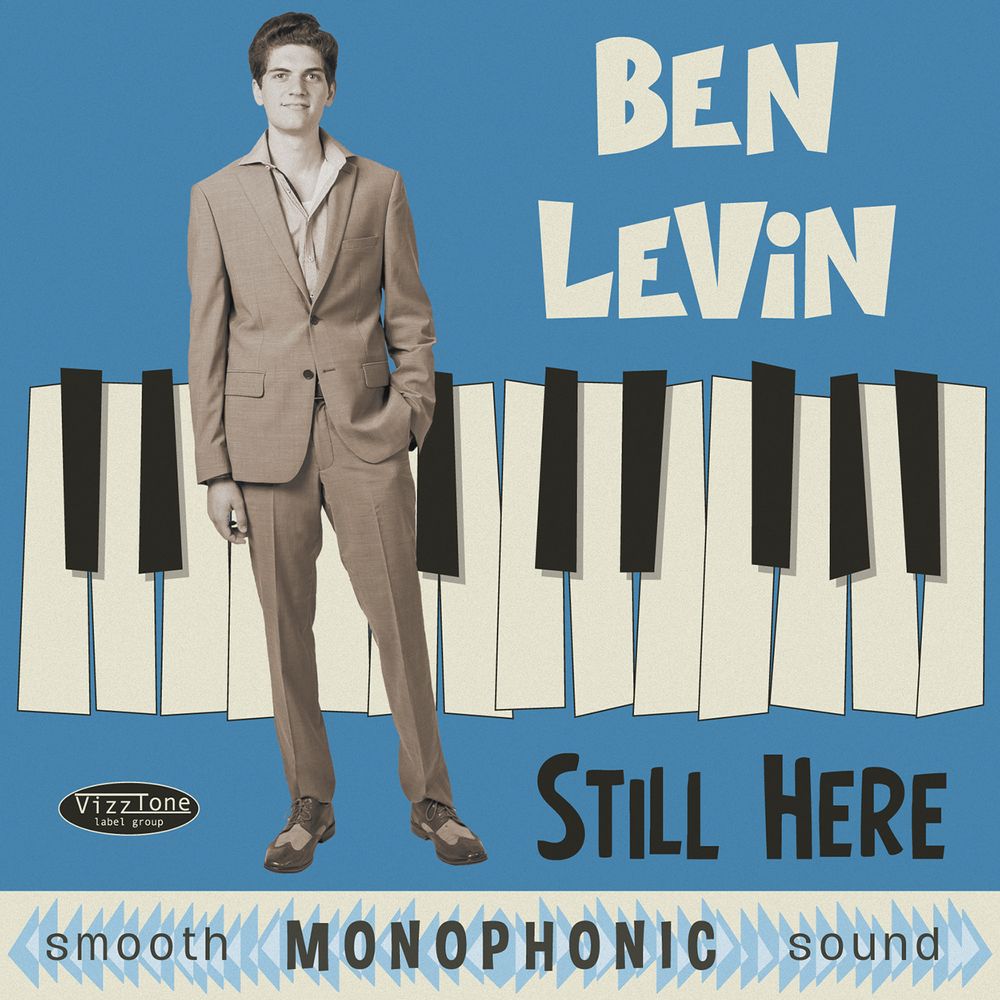 BluesBlues (UK)
October 2021
 Just over a year ago I reviewed Ben Levin's last album, Carryout Or Delivery, and I said that there was plenty more to come from this young man. He's only 21 and this is his 4th album, the second for VizzTone, and boy has he brought more to the table already. The 4 covers and 8 originals that make up Still Here enhance his growing reputation as one of the best young Blues pianists around at the moment. He opens with the Jules Bihari and Frank Szabo written Love And Friendship, a shuffling Fats Domino style, mid pace Boogie with slick guitar from Ben's father and often song writing companion, Aron. Ben's playing is superlative and still only going to get even better considering his age. His voice has matured since the last album and he has a newfound strength to his tone. We go slow for the title track and on this Blues his influences come out further. This time its Otis Spann. His piano and Aron's guitar play off of each other on their composition and the funereal pace of the song is counterbalanced by the flurry of notes from both. So much talent in one still so young. It's not often that you get a father and son song writing team but there's a warmth that comes through the music that they write together. He's a seasoned performer already and on That's The Meal he sounds like an artist that has had double the releases. Another co-written with his father, it strolls along very well and it feels as if he's sitting down having a chat with you. Very comfortable. The up-tempo Swing Blues of Joe Liggins' I Can't Stop It confirms his love of old school Blues, R&R and all things from the golden age. Everything about Ben from the music to the album cover to the way he dresses is old school and he does it so well. Call and response chorus, rocking piano, a rhythm section keeping up the beat and guitar slipping in a little bit of 'Don't Sit Under The Apple Tree With Anyone Else But Me' for good measure. All good. A return to the slower pace beckons and the shuffling Bad Idea, written by Ben alone this time, is a warning to stay away from payday loans. His rolling piano played over a straight 12 bar guitar rhythm is more than effective and the sweeping flourish in the guitar solo is divine. There's no comment from this married man on the title, Please let Me Get One Word In. It's back to the father son writing partnership as slide guitar compliments the sharp piano this time. He again sounds beyond his years on another Fats Domino and Smiley Lewis influenced track with some of the notes towards the end coming down like raindrops. 
The strolling, rhythmic Kissing At Midnight, a Billy Boy Arnold and Sylvester Thompson song leads us into Crown Jewel 2, a guitar led instrumental. Aron's piercing notes are pinging out as Ben takes a bit of a back seat. However, this is a tour de force and TV and movie producers should be on the phone now for their next project. The reflective slow Blues of Christmas Rain is highlighted by Aron's staccato guitar and from the title I guess they've been to Scotland. Professor Longhair comes out in the New Orleans Blues of Her Older Brother and this is another example of how Ben manages to get an intimate feel into his delivery and adds that warmth to the whole experience. The final cover is a rousing version of Memphis Slim's Wonder What's The Matter. Its exuberant, energetic playing is matched by his vocal and makes it a stand out on an album of very good songs. I'm Your Essential Worker wraps things up and is a nod to those who carried us through the pandemic but I'm also picking up a little innuendo as found on many other Blues songs, or maybe that's just me. It's just Ben and his superb rolling piano with a little assistance from the bass. A class act. 
I said in my review of Carryout or Delivery that he was a star of the future but forget that, he is a star now!